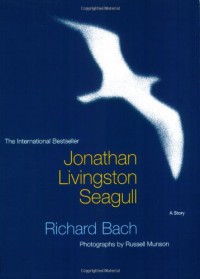 This book was read to us in Primary School and I think the main reason liked it was due to the pretty illustrations and the fact that while she read it my teacher played Albatross in the background.
http://www.youtube.com/watch?v=6ombnqWR3eA
Once a read the whole story I realized that the story is thin and not well written, just an excuse for Mr Bach to tell us how he think we should live.
I wouldn't mind so much if he had out some effort into creating a decent story.
This is Richard Bach's best though that is not saying much.